Hi Ashers! Another week goes by with new events in London to check out! Got a great event to add? Let us know in the comments!
BFI Future Film Festival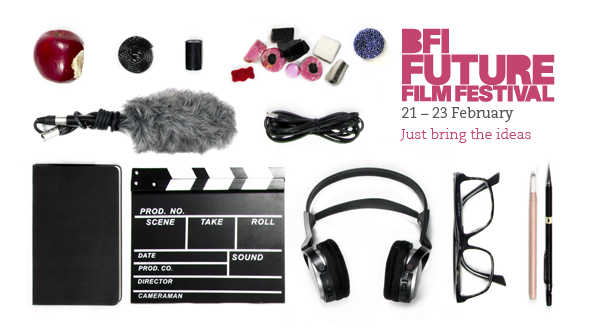 When: Feb. 21st – 23rd
Where: Various Locations
The BFI's Future Film Festival tagline is to "Just Bring the Ideas" and they mean it. For anyone aspiring to work in the film industry this event is not to be missed! Grab a friend from you're A level art and drama classes and pick an event off the amazing schedule! The Festival is a weekend of screenings, workshops and Q&As for young people who want to work in the industry. Each day of the festival has a different focus, whether fiction, animation or documentary. For more information visit the website: http://www.bfi.org.uk/
Pixar in Concert
When: Saturday, Feb. 22nd
Where: Royal Albert Hall
Think you're the biggest Pixar fan out of your group of friends? Love live music? Well then don't miss the Pixar in Concert event at the Royal Albert Hall this weekend. The event will show clips from 13 different Pixar movies, including favorites like Up and Toy Story. The scores will be played live by the Royal Philharmonic Concert Orchestra. For more information visit: http://www.royalalberthall.com/
Jameel Prize Exhibition
When: Until April 21st
Where: V&A Museum
The Jameel Prize is a contemporary art and design award for pieces inspired by the Islamic tradition. The V&A Museum has an incredible collection of Islamic art from the Middle East and the Jameel Prize Exhibition is meant to complement the permanent collection by showing contemporary works that discover the relationship between Islamic traditions and art. For more information visit: http://www.vam.ac.uk/content/exhibitions/exhibition-jameel-prize/
2014 Winter Olympics
When: Until Feb. 23rd
The 2014 Winter Olympics in Sochi, Russia will continue through February 23rd. Take this opportunity to support your home country and even pick up a few interesting facts about other teams around the world. What better way to study for A level geography than by learning facts about the competing countries and mapping their locations!
Ice Skating Fun!
When: Until Feb. 23rd
Where: Canary Wharf Ice Skating Rink
Enjoy half term with a little fun at the Canary Wharf Ice Skating Rink. This is the last weekend to show off your athletic skills (or lack thereof). For more information visit: http://www.icerinkcanarywharf.co.uk/